By Kayleigh DeMace on Jun 12th 2018
Currently, the world record for the largest batch of slime is at 6 tons—it was mixed in a pool by a 12-year-old boy.
Here at Ingredi, we sell one of the key ingredients to making slime: borax. This product is perfect for the DIY-er with a slime business, or anyone looking to starting their own slime business. There are a few different types of slime that you can make with borax, including fluffy slime, normal slime, and clear slime. Fluffy slime is one of the most popular today.
Before we get into how much slime you can make with a 56 lb bag of borax, let's break down the process of making slime with this ingredient.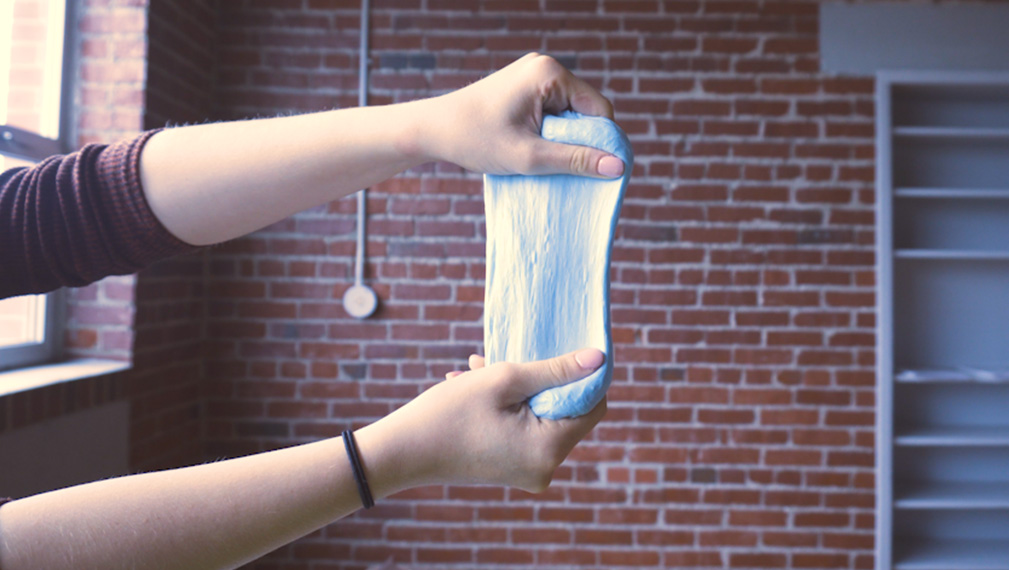 To make fluffy slime, you'll need the following ingredients:
Hot water
Glue
Foam shaving cream
Food coloring
A wooden paint stick or popsicle stick (for mixing)
To make fluffy slime, you'll combine 1 teaspoon of borax powder with 1 cup of warm water. Stir this together until the borax dissolves and the water is clear. You'll then pour 4 oz of glue into a bowl and combine with ½ cup of shaving cream and some food coloring. You only want to add up to two drops of food coloring per slime, otherwise the slime can stain things.
---
Shop Borax at Ingredi.com here!
---
Mix a few teaspoons at a time of your borax solution into the glue. If you add it all in at once, your glue will harden. Only add enough of the solution until the glue clumps together, then knead the slime with your hands to make it less sticky. If it doesn't lose its stickiness, add another teaspoon of the borax solution to the slime in the bowl and mix it up. Be careful that you don't get the borax solution directly on your hands—a little is OK, but don't get too much if you can help it!
The best thing about making slime is that you can really adapt the base recipe into anything you want! For example, if you want fluffier slime, add more shaving cream. You can even add in a few drops of essential oils if you want scented slime (that's what we did!).
To keep your slime from drying out, store it in plastic zip bags or in a container. The more you play with it, the better it'll feel. Also, you can add some lotion to your slime if it starts to firm up--just add a few pumps and kneed it in.
Borax's role in making slime
Borax is the ingredient that helps slime to take form. Glue has long and flexible molecules and slide past each other, and the borax/water solution links those molecules together to form a semi-solid. They don't lock everything together, but they make it a little harder for the molecules to glide by one another so easily. With a 56 lb bag of borax, you can mix and match recipes and colors to make different batches, or make one huge batch of your favorite slime!
So, the question that we all have on our mind now is "How much slime can I make with a 56 lb bag of borax?" There are about 96 teaspoons in one pound. This means that you can make over 5,300 individual slimes with one 56 lb bag of borax from Ingredi.com. That's enough to support your booming business for quite some time!
To store your borax, make sure that you're keeping it in a cool, dry place with steady temperature conditions.
Happy slime-making!
---
---
Sources:
https://www.wikihow.com/Make-Slime-with-Borax
https://artfulparent.com/rainbow-fluffy-slime-recipe/
https://www.acs.org/content/acs/en/education/whatischemistry/adventures-in-chemistry/experiments/slime.html
https://www.acs.org/content/dam/acsorg/education/resources/highschool/chemmatters/articlesbytopic/solidsliquidsgases/chemmatters-dec2004-slime.pdf
http://www.onlineunitconversion.com/pound_to_tablespoon.US.html
https://ingredi.com/content/pdfs/Borax_Pentahydrate_TechData.pdf