By Kayleigh DeMace on Oct 23rd 2018
Perfecting the best beef jerky recipe can be tricky. There are a lot of factors that play into it, such as the cut of meat you're using. While we can't sell you the perfect cut of meat, we can point you in the right directions and sell you all the ingredients you need to make your jerky flavorful and fresh!
Buy the right cuts
The most important ingredient is the meat. While you can make beef, turkey, chicken, deer, pork, or even vegan jerky, we're going to focus on beef today—most other meat options run very lean so choosing a cut isn't as difficult.
When it comes to beef, there are numerous cuts you can work with when making jerky. The key to good jerky is finding a cut with very little fat. Really, as little fat as possible is ideal because the fat will spoil your jerky.
While fat is ideal in your sirloin steaks, you don't want it in your jerky.
Some great cuts to use for jerky include round (top, bottom, and eye), sirloin tip, and flank steak. You can even use ground meat! Just be sure to go with 90% lean when using ground beef.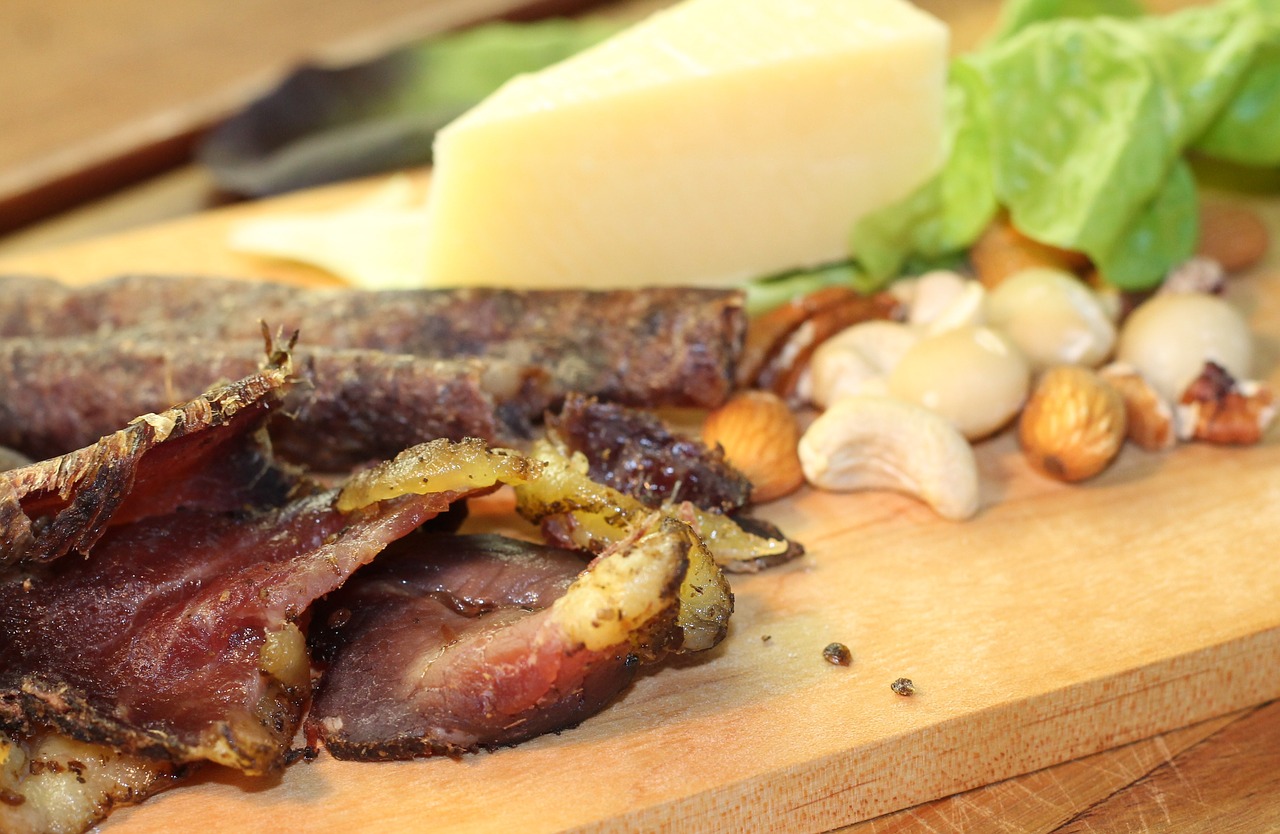 The science behind beef jerky
The secret is in the curing solution, which is made from water, salt, and sodium nitrite. This solution is combined with the brine—which gives the jerky flavor—and helps prevent the growth of harmful bacteria.
Sugar is often used to give the meat a sweeter flavor, while you can also add liquid smoke to add flavor while bypassing actually smoking your meat.
Things to remember when making jerky
If you're looking to make 1 lb of jerky, you'll need to purchase 3 lbs of meat. When dehydrated, meat loses about 2/3 of its weight.
Read more about beef jerky here!
The ingredients you need for next-level jerky
One of our in-house managers has been making jerky for years and shared his recipe with us! Let me tell you, it's good. Here's how you can make a simple beef jerky right at home:
Ingredients:
1 lbs. meat
1/2 cup soy sauce
1/4 cup Worcestershire sauce
1/2 cup brown sugar
1/2 tsp. black pepper
1 tsp. onion powder
1 tsp. garlic powder
Hot sauce, to taste
Directions:
Cut your beef into strips—not jerky sized (remember they will shrink by 2/3).
Combine all ingredients together and add meat—allow to marinate for at least 2 hours (longer is better).
If you have a dehydrator, set to 150 degrees for about 7 hours, or until meat is fully dehydrated.
If you would rather use an oven, preheat to 160 degrees and bake for about 5 hours, checking on the meat after the first few hours to determine when it is dehydrated.
TIP: If you're not sure how long to dehydrate your jerky, consult your dehydrator/smoker's directions.
Feeling inspired to start your own gourmet beef jerky shop? Our citric acid and sodium nitrite are the perfect ingredients to take your jerky to the next level.
What are your favorite beef jerky recipes? Share them in the comments!
---
---
Sources:
https://www.jerkyholic.com/best-cuts-of-beef-for-jerky/
http://www.madehow.com/Volume-4/Beef-Jerky.html