By Kayleigh DeMace on Nov 5th 2018
Located outside of Philadelphia, PA, Neshaminy Creek Brewing has two locations—their Brewery in Croydon, PA and the Borough Brewhouse in Jenkintown, PA. Both offer different experiences with one major thing connecting them: good, small batch-made brews.
Breweries have been taking over the country with many of us able to drive to more than we can count on all 10 fingers within easy driving distance. Beer connects people. If you've ever gotten into it with a beer fan, you know what I mean.
Businesses like Neshaminy Creek Brewing are doing just that—bringing people together over good beer and good food. Let's take a look at the things they've been doing over the years that grew them from a small operation to the two-location business they are today.
Neshaminy Creek Brewing Company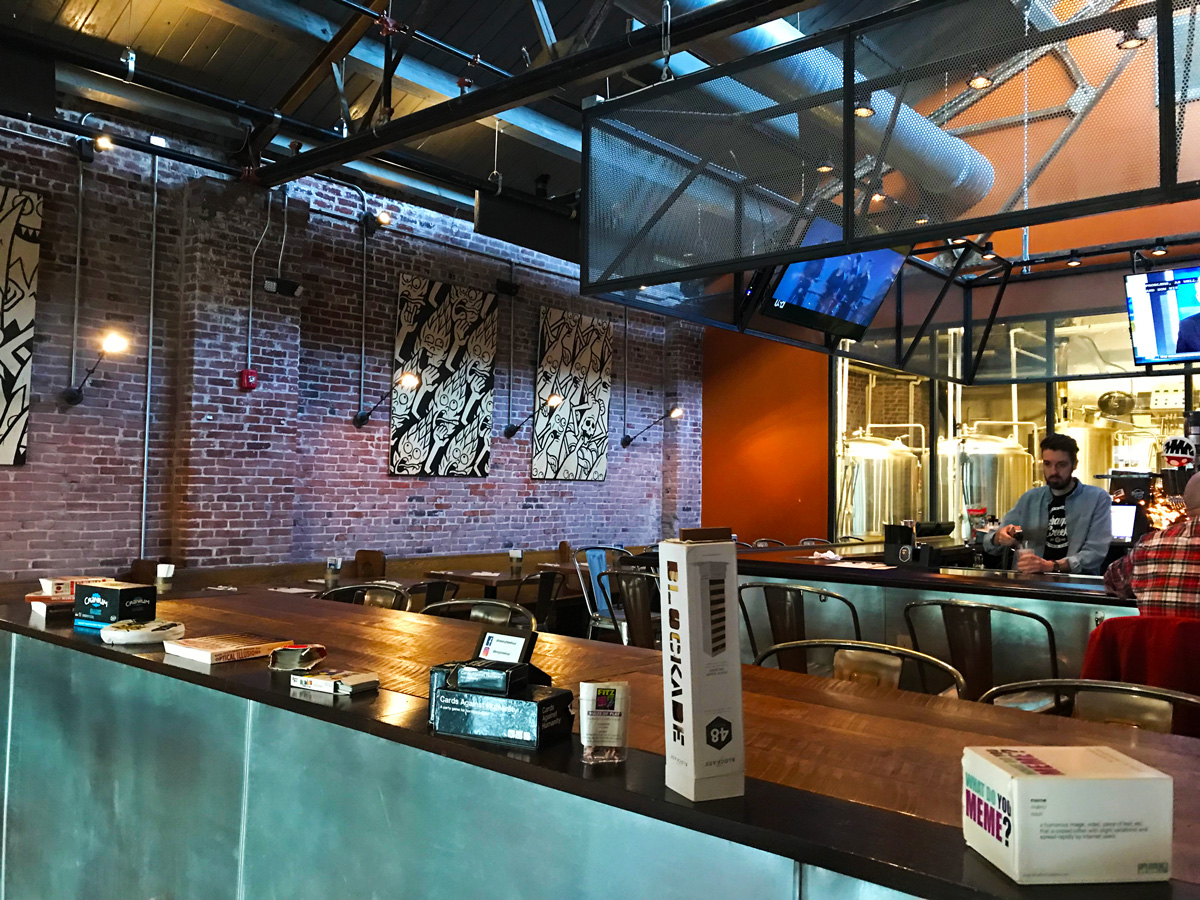 Founded in 2010, the brewery gets its name from the nearby Neshaminy Creek, which it draws water from to use in the brewing process. They first opened their location in Croydon, PA in 2012. Their artwork is a focal point of both their beers and their brewhouse with walls covered in the same art that you'll find on their products.
Neshaminy Creek beers have won many awards, including two GABF medals for their Vienna-style lager, Churchville Lager, and a Bronze medal for their German Rauchbier, Croydon is Burning. They were named the brewery of the year three years in a row (2015-2017) in Philly Beer Scene Magazine.
Check out their beer offerings here!
Only the best beer and food in Croydon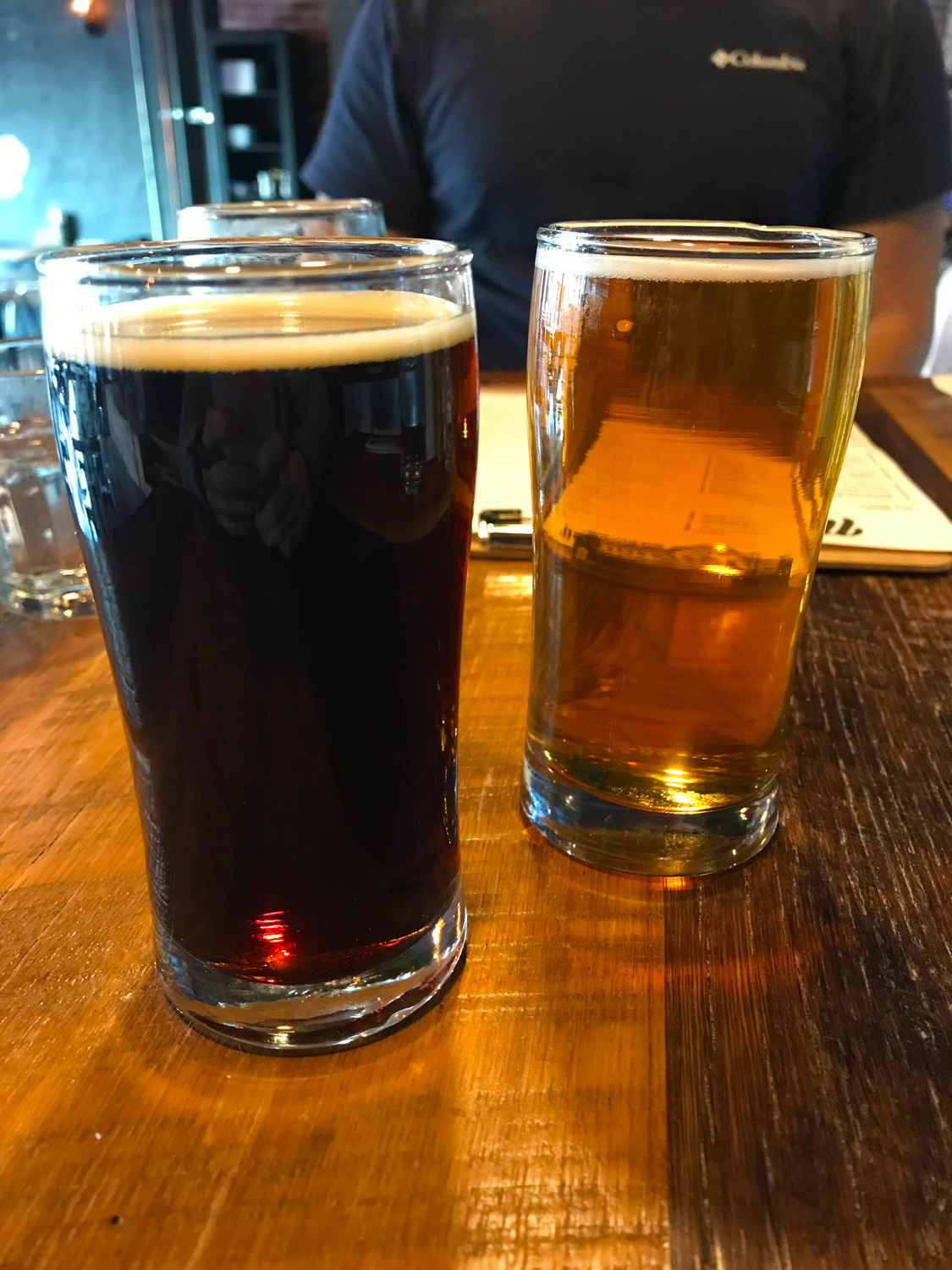 Their main production location is in Croydon, PA. Here, you can enjoy pints and flights alongside food provided by rotating food trucks that visit the building parking lot year-round. For the kids, an array of arcade games to play provide ample entertainment. You can follow Neshaminy Creek Brewing Co. on Instagram, Facebook, and Twitter!
Their new location, the Neshaminy Creek Borough Brewhouse, holds a 10 BBL DME brewing system. The bar features a 30-tap draft system with beer from their Croydon location! Follow the Neshaminy Creek Borough Brewhouse on Instagram, Facebook, and Twitter!
Their beer delivers. I'm a stout girl and I am a big fan of their Mudbank Milk Stout, but I also really enjoyed their DIPA, A Good Problem to Have (one of their semi-annual offerings). If you like hops, you're going to love that one. For me, when the weather is still a little chilly, as it was when we visited, there's nothing better than a creamy, chocolaty, coffee-tasting beer.
If you're in the Philadelphia area, I definitely recommend that you take the drive out to Neshaminy Creek's brewhouse for a nice sit-down dinner and some good brews. On the other hand, if you're looking for something quicker, their original location is fun and great for families.
If you're looking to open up your own brewery, or brew at home for your friends and family, check out our beer category! We offer everything you need to keep your beer tasting fresh.
---
---
---
Sources:
http://neshaminycreekbrewing.com/
http://www.boroughbrewhouse.com/wpdir/about/
https://en.wikipedia.org/wiki/Neshaminy_Creek_Brewing_Company
https://en.wikipedia.org/wiki/Neshaminy_Creek