By Sarah Simonovich on Jan 9th 2019
The popularity of plant-based beverages is on the rise. Whether individuals are seeking to avoid dairy/lactose for healthy reasons or are seeking plant-based alternatives for a vegan lifestyle, the amount and variety of milk alternatives has grown exponentially. Gone are the days where soy milk and rice milk are the only options. Today, almond milk is one of the most popular beverage choices, with other products like coconut milk, oat milk, cashew milk, hemp milk, and even flax milk lining grocery store shelves.
Evolving beverages require evolving solutions
Last year, Food Navigator released this article based on 2017 research from Comax Flavors as to why consumers purchase plant-based dairy alternatives and what they believe manufacturers need to improve on. Not surprisingly, taste is the most important factor for people buying plant-based beverages. Besides taste, the mouth-feel is an important characteristic, as well; while most consumers are satisfied overall, there were some complaints that dairy-free milk tastes rather "watery."
Creating dairy-free beverages with a similar mouthfeel to their dairy milk counterpart is possible, although the task does require specific formulation and the use of stabilizers and emulsifiers to give these beverages a smoother and creamier consistency.
For the consumers of non-dairy beverages, the ingredient list is always of some concern. However, to improve characteristics like mouthfeel and overall stability, manufacturers add certain ingredients to create a product more pleasurable for the consumer. Some of the most common types of additives found in these types of beverages include acidity regulators, stabilizers, and taste intensifiers.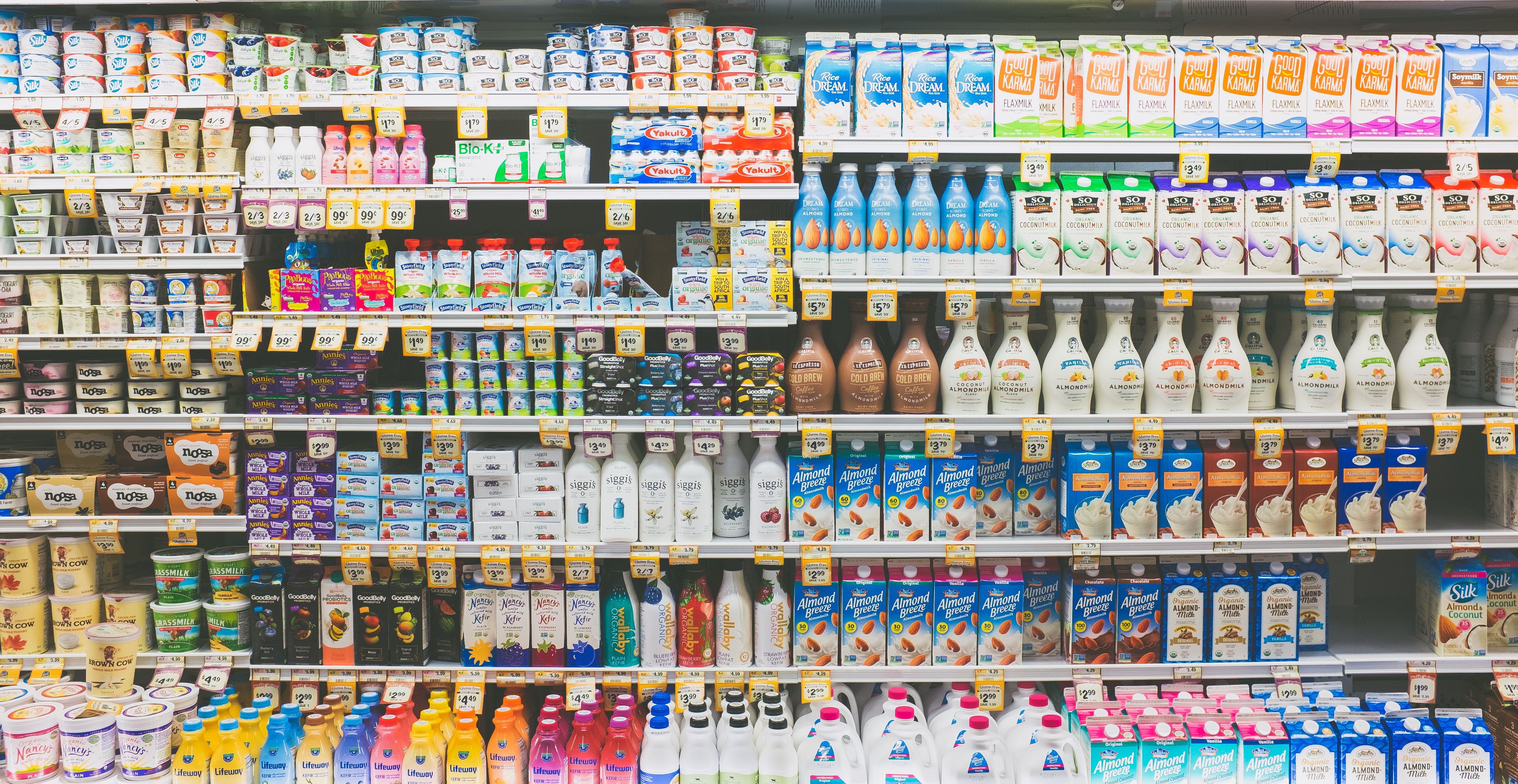 Plant-based beverage stabilizers and emulsifiers
While "clean" labeling is a concern for many consumers, there are some large-scale production challenges when it comes to manufacturing plant-based drinks. For one, stabilization is an inherent challenge with non-dairy beverages. Some of the main issues regarding plant-based beverage stability include sedimentation, flocculation, and fat separation.
Typically, non-dairy milk contains between 0.5 and 3% protein and between 0.5 and 3% fat, carbohydrates, and fibers. Beverages with vegetable origins in particular (such as rice and soy milk) tend to have increased fiber and starch, resulting in insoluble particles that need to be suspended during storage.
To create a drink that looks good, tastes good, and has a satisfying mouthfeel, manufacturers need to ensure that the product is properly stabilized. Emulsifiers are key here.
Emulsifiers make it possible for liquids to bind that would otherwise not mix (think oil and water), creating a homogeneous solution. When added to foods and beverages, emulsifiers help to equally distribute fats and oils throughout the product, creating a product with a creamier and more pleasant mouthfeel.
Stabilizers work slightly differently and are used more to increase viscosity and improve the texture. Additionally, some stabilizers can even keep insoluble heavy suspended and homogeneously distributed in beverages, rather than having them sink to the bottom as sediment.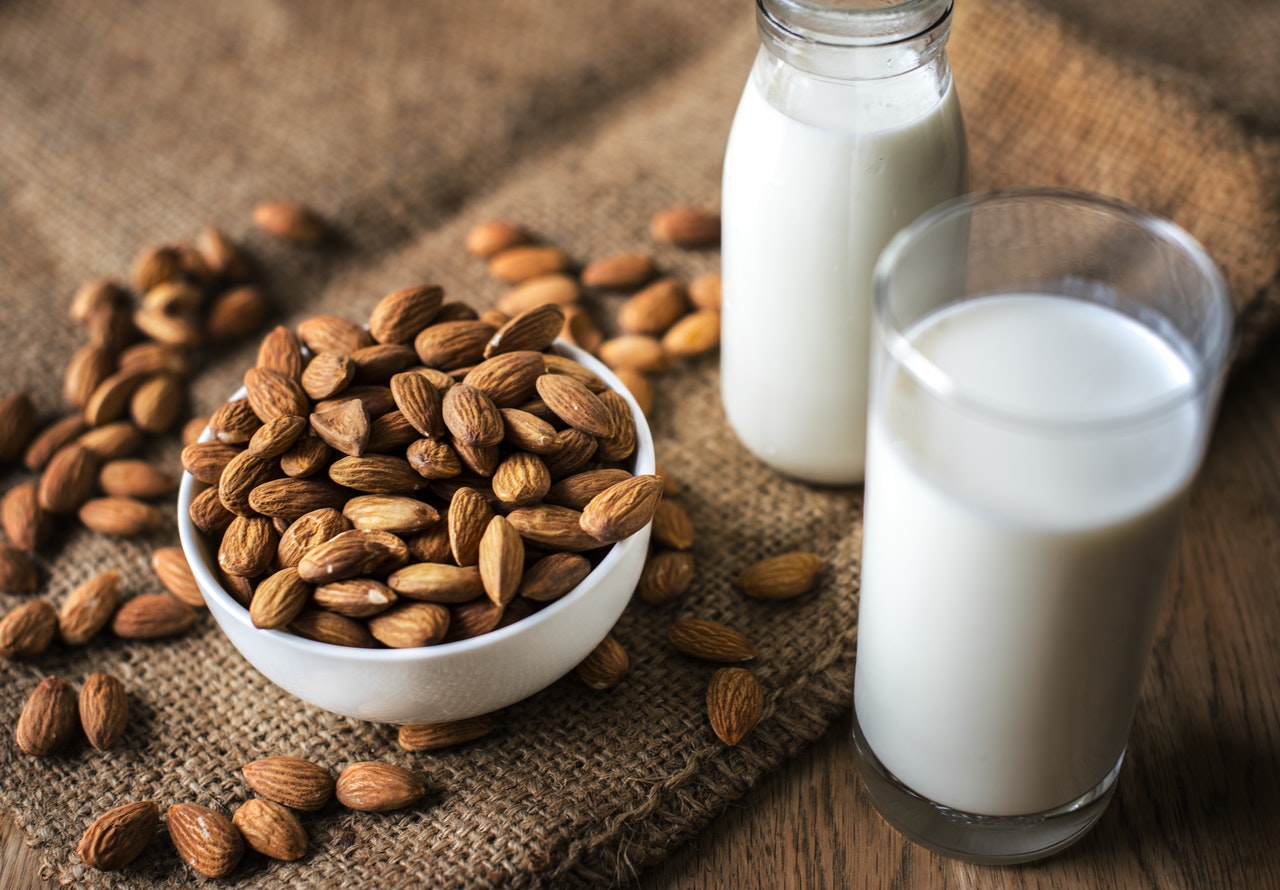 Gums as stabilizers
Plant-based beverage manufacturers may use different gums as stabilizers in their products. Some of the most commonly found gum additives include xanthan gum, locust bean gum, gellan gum, guar gum, and gum acacia.
Choosing the right stabilizers for your beverage will depend on a variety of factors, including the emulsifiers you use because different stabilizers have different synergistic effects with emulsifiers. The type of plant product will also affect what stabilizers and emulsifiers you should use, as fat content and particulates will vary, affecting how strong an emulsifier/stabilizer system you require.
You can find other necessary ingredients for beverage production at Ingredi.com. If you have any questions about one of our products or don't see what you are looking for, you can contact one of our customer service representatives here.
---
Additional Resources:
https://www.emulsifiersforgood.com/emulsifiers-for-good-all-posts/posts/2018/may/survey-reveals-need-for-emulsifiers-and-stabilizers-in-plant-based-dairy-alternatives/
http://novicell.ipapercms.dk/PalsgaardAS/Artikler/non-dairy-alternatives/controlling-stability-for-non-dairy-alternative-drinks/?page=1
https://www.foodbusinessnews.net/articles/9098-seeking-stability-in-beverage-applications
https://www.foodnavigator-usa.com/Article/2018/02/08/Significant-percentage-of-consumers-buy-plant-based-dairy-alternatives-because-they-think-they-are-healthier-reveals-Comax-study