By Emily Viteritti on Mar 22nd 2019
The Most-Used Salad Dressing
Ranch dressing takes the number one spot as America's most popular salad dressing. It's so popular that it's used beyond enhancing a salad. Ranch is a favorite dipping sauce for vegetables, chips, French fries, chicken wings, onion rings, chicken fingers, pizza, and pretty much anything else that's edible.
This creamy dressing has stolen America's heart. On February 18 th, 2019, a college student ordered pizza with her friends and accidentally disrupted a campaign event for Senator Kirsten Gillibrand when she scurried through the crowd to grab a bottle of ranch for their pizza.
Based on a survey conducted by The Food Channel, the top three salad dressings are Ranch Dressing (creamy), Caesar Dressing (vinaigrette), and Buttermilk Dressing (creamy). If that wasn't enough evidence, a 2014 study revealed 26.63% Americans prefer Ranch Dressing with Balsamic Vinaigrette, the next best, trailing 8 points behind at 18.6%. Ranch is the clear winner.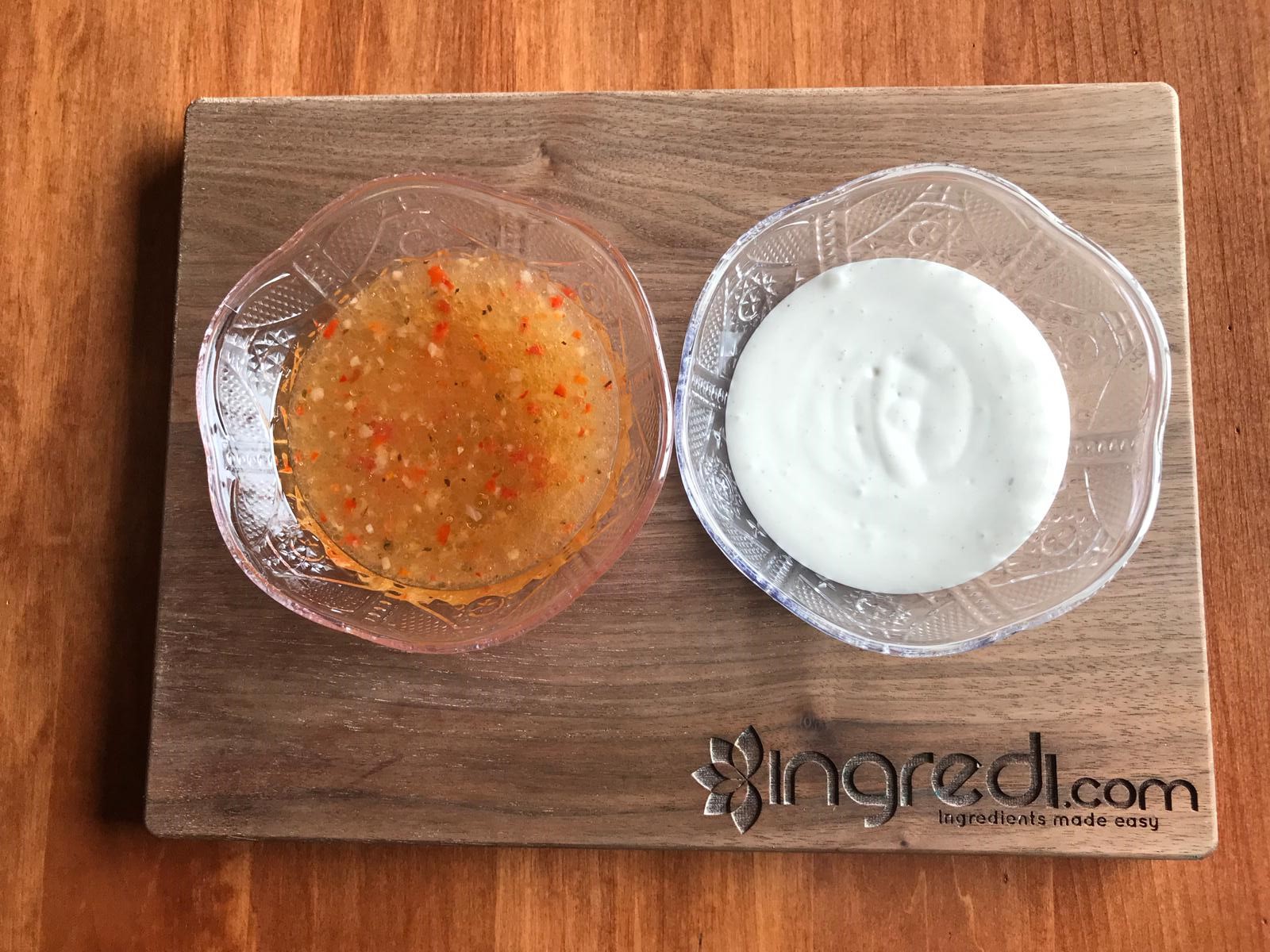 Ingredients Used in Salad Dressings
Want to make your own salad dressing? We have three ingredients that are perfect for aiding in your creation: Xanthan Gum, Trilon CA, and Corn Starch.
Xanthan Gum
Oil and vinegar don't mix, but we already established that vinaigrettes are made of a mixture of oil and vinegar. Xanthan gum prevents this separation by stabilizing emulsions. However, it is not an emulsifier. It helps to prevent oil from separating while also keeping the seasonings and spices suspended. Thus, xanthan gum is a great ingredient for making vinaigrettes.
Trilon CA
You don't want to put in hard-labor creating your dressing only for it to develop a rancid taste during storage. Trilon CA, also known as disodium calcium EDTA, controls trace metal ions to overcome deteriorative changes in foods. This means no raunchy Ranch when you use this sequestrant additive.
Corn Starch
Probably the most well-known ingredient out of the three, Corn Starch serves as a thickening agent in foods such as dressings. Corn Starch thickens two times the rate of flour and absorbs moisture. The icing on the cake is that it is Pareve, Kosher, and Halal certified.
We offer the Xanthan Gum and the Corn Starch at bulk discount rates for each item. Plus, you can save 5% on your first order when you sign up for our newsletter!
---
Sources:
https://foodchannel.com/2010/top-ten-most-popular-salad-dressing-flavors
https://parade.com/277545/linzlowe/what-is-americas-favorite-salad-dressing/
https://en.m.wikipedia.org/wiki/Salad
https://en.wikipedia.org/wiki/Vinaigrette
https://en.wikipedia.org/wiki/Ranch_dressing
https://www.washingtonpost.com/nation/2019/02/20/she-was-mission-ranch-dressing-not-even-kirsten-gillibrands-campaign-event-could-stop-her/?utm_term=.dbf1c846ac2b