By Sarah Simonovich on Oct 16th 2018
Beer and bread have a lot in common with each other. For one, they are both delicious. They also happen to have a similar creation process and use nearly identical ingredients.
Yeast is a major component to both beer and bread and turns sugars into carbon dioxide and alcohol. Yeast is a fermentation powerhouse that enables us to leavened bread and boozy beer.
When it comes to making bread, yeast consumes sugar and excretes carbon dioxide and alcohol as byproducts of its fermentation. So yes, bread inherently contains alcohol, although a majority of the alcohol evaporates out during the baking process. However, if you let bread dough rise for too long, you can end up with some boozy-tasting bread.
But this is not what we mean by beer bread.
When you add beer, you don't need to knead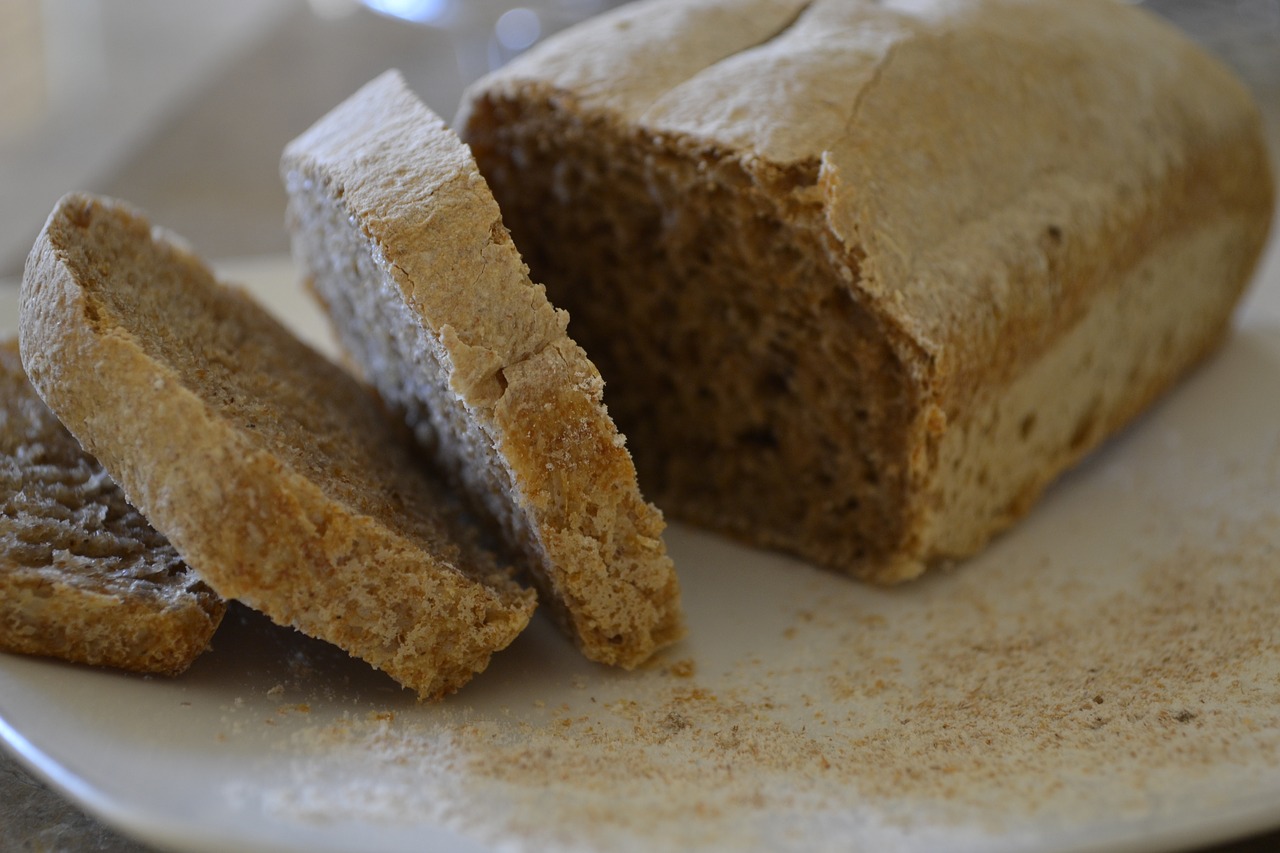 If you're looking to bake some fresh bread but don't want to deal with the entire process of kneading, rising, and kneading again, you can make some bread in a much quicker way. In fact, we call this quick bread. One of the best methods to making quick bread is with beer.
When you add beer to your bread mix, the beer's yeast content reacts with the baking powder and starches in the flour, causing the dough to rise and start to leaven. When you add the beer, you might notice the dough bubble and foam—that's the yeast working its magic!
Beer bread is super simple to make and only requires a few base ingredients. The staples include flour, sugar, baking powder, salt, and beer, although you can easily customize your bread recipe to make it sweet or savory!
You might be wondering what's the best beer to use for beer bread. Realistically, just about anything will work. You can even use non-alcoholic beer, if you'd prefer. What really matters is the yeast. Just be aware that using certain beers can influence the overall taste of your bread. If you're using a fruit beer, but want to make a cheese and garlic beer bread, your flavors might not mesh too well. While the flavor will not be as strong as if you were drinking the beer, it will linger in subtle ways. On a similar note, using a darker beer, such as a stout, will impart a stronger flavor than an ale.
Looking to make some beer bread of your own? Here's an Ingredi-approved recipe that is super simple but sure to please. The best part? This beer bread is vegan!
Easy Ingredi Beer Bread Recipe
Ingredients:
3 cups all purpose flour
1 tablespoon baking powder
1 teaspoon salt
¼-cup sugar
1 can of beer (12oz), room temperature
3 tablespoons melted butter or margarine (if vegan)
Directions:
Preheat oven to 375 degrees.
Grease a 9x5 loaf pan.
In a large bowl, mix together the flour, baking powder, salt, and sugar.
Add the beer and mix only until everything is combined (avoid over mixing).
Bake for 45-55 minutes. About 40 minutes in, check your loaf and brush the melted butter or margarine over the top of the loaf. Bake for an additional 10 minutes or until a toothpick comes out clean in the center.
Let the bread cool for 10-15 minutes before removing from the loaf pan.
Enjoy!
Feel free to get creative with your beer bread recipes! For cinnamon apple beer bread, add 1 tablespoon of cinnamon with the dry ingredients and fold in one small chopped apple after adding the beer.
For cheesy beer bread, consider adding 1 cup of shredded cheddar to your bread mixture!
Looking to make some delicious beer bread on an industrial scale? We can help! We carry baking powder, salt, and sugar in bulk quantities!
---
---